You Should Speak
edunham
October 23, 2015
Welcome!
Have you ever wanted to speak at a conference, but not known whether you're good enough or how to start?
talks.edunham.net
/seagl2015
"DevOps Engineer", Mozilla Research
DevOps Bootcamp
edunham.net/pages/talks.html
Given a talk or two?
Never spoken, might want to?
Don't want to yet?
Why not?
Expertise
Confidence
Prestige
Networking
Documentation
Perspectives
Networking
Money
tinyletter.com/
techspeak
Fear
What would happen?
Why's that bad?
Disappointing the audience?
Ignorance
Inaccuracy
Disapproval
Redundancy
They won't get what they wanted.
The Secret
Find people who want to hear it
Managing Expectations
Title
Abstract
Conference
Content
Choosing a Topic
What's your favorite talk? Why?
How can your experiences help others?
What do you spend your time on?
What do others ask you for help with?
Getting In
CFP Deadline
Talk Title
Talk Abstract
Speaker Bio
You want the right audience
CFP
Lie to yourself about deadlines
Don't count on an extension
Talk Title
Summarize one of your topics in 5 words or less.
Talk Abstract
The promise your talk fulfills
Show you know your audience
Read other submissions from past years
Compare accepted vs declined
archive.org is your friend
Are you new to ___? Have you struggled with ___? Come learn about how ____ can help you ___! I used ___ to ___ at ___ to accomplish ____, and you can too!
Summarize topic in one sentence.
"How has knowing this changed my life?"
Speaker Biography
3rd-person, 2-3 sentences
Demonstrate English fluency
Formula
Achievement
Achievement
Fun fact
Write 2 achievements + 1 relatable fact in 3rd person.
How To Slides
Expanding your notes?
Progress!
Organizing content?
Progress!
Organize topics on index cards
List key points
Count occurrences
Bad Slides
It's bad to write your slides with complete sentences. Not only does this detract from the words you're saying with your mouth, but it creates a wall of text. When a slide has an unreadable wall of text on it, the audience feels anxious that they might miss an important point buried within the paragraph.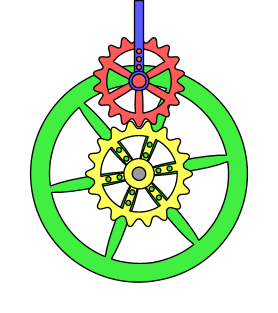 Distractions
Good Slides
Title + name + date
Link to slides online
Deliver on promises
Contact info
At the Conference
Why are all these people here?
Relax, but watch the time
Handling Q & A
"I don't know, but I'd find out by ___"
"Let's discuss that offline"
Track promises in a notes app
Q & A
talks.edunham.net/seagl2015